Every spring since 1991, the University of Missouri has honored outstanding faculty with William T. Kemper Fellowships for Teaching Excellence. This year, as we recognize the 2015 Kemper Fellows, we also celebrate the 25th anniversary of the awards.
Kemper Kudos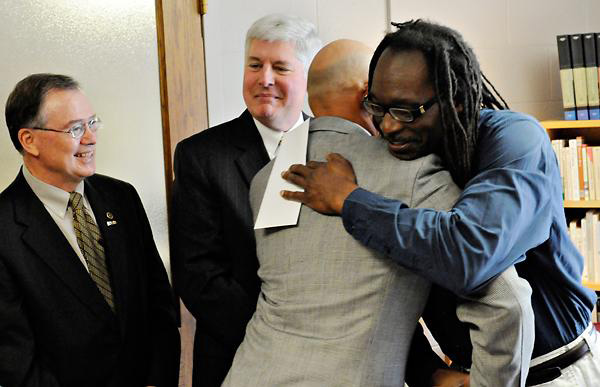 As the Kemper Fellowship turns 25, four former winners reflect on teaching and the weight of recognition. Find out how they live up to the title »
Words of Wisdom
Mizzou's Kemper-winning faculty have amassed considerable collective wisdom about teaching. Bask in the glow of their insights »
Share the Moment
Every year the MU chancellor and executives from Commerce Bank interrupt classes and surprise each new Kemper Fellow with $10,000. Watch the reactions.
2015
Elisa Glick, Rachel Harper, Berkley Hudson, Nicole Monnier, Trista Strauch
2014
John Bennett, Ann Harrell, Jeff Krug, Leigh Neier and Bryon Wiegand
2013
Betsy Baker, Cheryl Black, Tim Evans, Bill Horner and Angela Speck
2012
Stephen Ball, Paul Crabb, Carol Deakyne, Joanna Hearne and Ines Segert
2011
Elizabeth Chang, Deborah Hanuscin, Mike McKean, Etti Naveh-Benjamin and Bethany Stone
2010
Michael Barnes, Srinath Gopalakrishna, Anand Prahlad, Gregory Triplett and Michael Ugarte