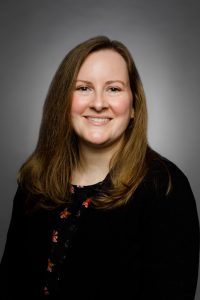 In her time at the University of Missouri, Lisa Bauer has developed a reputation as an engaging and highly competent leader in the classroom. As winner of the 2018 Gold Chalk Award and three-time winner of the Psi Chi Outstanding Professor of the Year award, Bauer has earned the respect of her peers and students and proven herself to be a diligent teacher both in and out of the classroom.
Bauer has been a teaching professor at MU for more than 11 years, providing mentorship and education to hundreds of students. She is now an associate teaching professor and provides instruction about a wide variety of topics, including cognitive psychology, human memory and research methods. She is known for presenting information in a way that captures students' attention while also fostering critical thinking and showing real-world application of course material.
Jamie Arndt, professor and associate dean of Graduate Studies and Strategic Initiatives in the MU College of Arts and Science, said Bauer's presence in the Department of Psychological Science is invaluable.
"Dr. Bauer is truly the department's finest instructor," Arndt said. "She is very much the most selfless instructor in our department in that she pours more and more of her time, knowledge, effort and patience into every class she teaches. She is truly a gift to the department that keeps the department revolving on its proverbial axis with respect to instruction. We are lucky to have her here at MU."
Mike Corcoran, who graduated from MU with a doctorate in psychology and had Bauer as an instructor, said Bauer was integral part of his Mizzou experience.
"Lisa's indispensable impact extends beyond the classroom," he said. "She always provides and highlights opportunities to develop personally and professionally. She contacts students about calls for publication and opportunities for on-campus professional development as well as off-campus conferences."
Corcoran said Bauer's dedication to students goes beyond the classroom.
"Many of these things aren't even on Lisa's formal workload," Corcoran said. "She is selfless in her work and a vociferous supporter of students."
Ines Segert, an associate teaching professor in the Department of Psychological Sciences, said she is inspired by Bauer's professionalism and level of mentorship.
"Dr. Bauer continually strives for absolute excellence in her classes," Segert said. "Her efforts are motivated by her desire to give students the best possible experience and opportunities to learn. The results are evident: an engaging, content-rich experience for students that ensures student success and is much appreciated by the students and department. Dr. Bauer's students have repeatedly told me how fortunate they feel to have such an accessible and engaging professor and mentor."
Nicole Monnier, associate dean for Undergraduate Studies, once observed Bauer in the classroom and was impressed with her competence and the students' level of engagement. But it's what she hears from students that impresses her most.
"At the end of the day, what moves me the most is what I hear directly from individual students who come through my door, who uniformly testify to her compassion and to the support she provides for their academic, professional and personal lives." Monnier said. "Quietly, competently, she is doing more; she's empowering students to take charge of their own learning both inside and outside of the classroom."
Bauer received doctorate and master's degrees in cognitive psychology as well as a bachelor's degree in psychology all from State University of New York in Albany, New York.